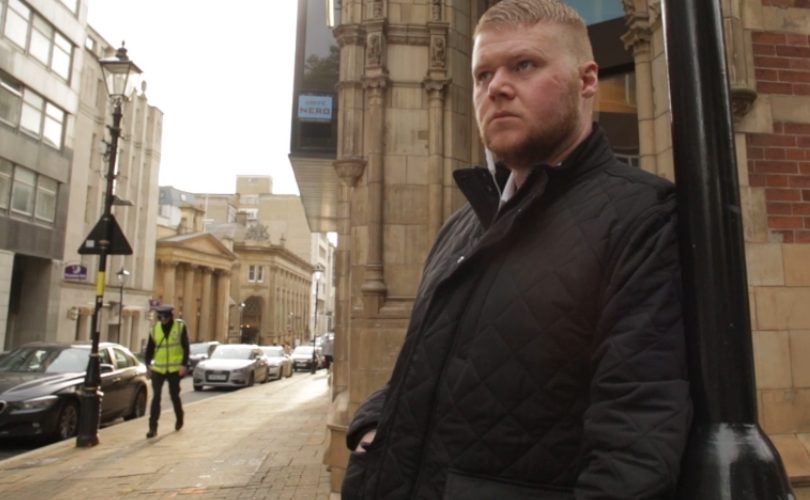 The security industry is witnessing a notable trend of surveillance operatives transitioning into close protection roles. This shift offers numerous advantages for both the individual and their clients. To fully appreciate the value that surveillance operatives bring to the close protection field, it is essential to understand these benefits.
Enhanced Protection
Surveillance operatives possess a keen sense of observation and meticulous attention to detail. These skills are vital in close protection, enabling operatives to anticipate potential threats and take proactive measures to prevent them. Skilled at handling high-pressure situations and making quick, informed decisions, surveillance operatives are well-suited to the close protection role. As a result, they can offer their clients an added layer of security.
Expanding Skillset
When transitioning into close protection, surveillance operatives acquire experience in a broader range of security-related tasks. These tasks include personal protection, evacuation planning, and threat assessment. The addition of these new skills increases the operatives' value to their clients and enhances their marketability as security professionals.
Greater Earning Potential
Close protection roles typically feature higher salaries and superior benefits compared to traditional surveillance positions. The resulting increase in earnings can be substantial, allowing surveillance operatives to advance their careers and support their families. Furthermore, the elevated earning potential in close protection can serve as a financial incentive for operatives considering a transition to this field.
Opportunities for Career Advancement
Close protection presents a clear career path for surveillance operatives. As they gain experience, they can progress to more senior positions within the security industry, such as team leader and operations manager roles. This career advancement provides a sense of purpose and fulfillment, motivating operatives to stay engaged in their work.
Heightened Job Satisfaction
Many surveillance operatives find that close protection offers a more fulfilling and rewarding career choice. They have the opportunity to establish close relationships with their clients and make a tangible difference in their safety and security. This increased sense of purpose can lead to higher job satisfaction, which can, in turn, result in improved job performance and better outcomes for clients.
Forming Relationships with Clients
The close working relationship that develops between a close protection operative and their client can significantly impact the success of the protection mission. The operative gains an understanding of the client's needs and preferences, allowing them to anticipate and respond to potential threats more effectively. This close relationship also fosters trust and confidence between the operative and the client, which is crucial in high-pressure situations.
Creating a Tangible Impact
Close protection operatives have the opportunity to create a tangible difference in the safety and security of their clients. Their actions directly affect the well-being of the client, and this sense of purpose can be highly motivating for operatives. Additionally, the successful resolution of a protection mission can be a source of pride and satisfaction for the operative, further enhancing their job satisfaction.
Adapting to Evolving Security Threats
As the security landscape continues to evolve, it is essential for security professionals to adapt and expand their skillsets. Cyber threats, terrorism, and other emerging dangers require close protection operatives to be versatile and able to respond effectively to various types of risks. The transition from surveillance to close protection enables operatives to adapt and enhance their capabilities to address these modern challenges.
Training and Professional Development
Surveillance operatives transitioning to close protection often benefit from comprehensive training programs and professional development opportunities. These programs equip them with the knowledge and skills required to excel in their new roles. Moreover, ongoing training ensures that operatives stay up-to-date with the latest security trends and best practices, enabling them to provide the highest level of service to their clients.
Networking and Collaboration
Transitioning into close protection roles can also provide surveillance operatives with opportunities for networking and collaboration within the security industry. As close protection operatives work closely with other security professionals, they can develop valuable connections and learn from the expertise of their colleagues. This networking can lead to new opportunities and access to resources that can further enhance their careers.
Meeting Diverse Client Needs
The diverse nature of close protection assignments allows operatives to work with a wide range of clients, from high-profile individuals to corporate executives and government officials. This exposure to various industries and environments enables operatives to expand their knowledge and experience, making them more adaptable and capable of meeting the unique security needs of different clients.
Emphasising Proactive Security Measures
As surveillance operatives transition into close protection roles, they bring with them a proactive approach to security. Their background in surveillance equips them with the ability to identify potential threats and vulnerabilities before they escalate. This focus on proactive security measures is crucial in ensuring the safety of clients and minimising the likelihood of security incidents.
Building a Personal Brand
By transitioning into close protection, surveillance operatives can create a personal brand and reputation within the security industry. Their unique combination of surveillance and close protection skills sets them apart from other security professionals, making them highly sought-after by clients seeking comprehensive security solutions.
Conclusion
In summary, the trend of surveillance operatives moving into close protection is a positive development for both the individuals and the organisations they serve. With their valuable skills and experience, surveillance operatives are well-suited to the close protection role, providing enhanced protection, an expanded skillset, and numerous other advantages.
The transition into close protection offers greater earning potential, opportunities for career advancement, and heightened job satisfaction. Additionally, this shift enables security professionals to adapt to evolving security threats, benefit from ongoing training and professional development, and network with other industry professionals.
By working closely with clients and making a tangible impact on their safety and security, surveillance operatives in close protection roles can enjoy a fulfilling and rewarding career path. As the security landscape continues to evolve, the demand for skilled close protection operatives with a background in surveillance is likely to grow, making this transition an increasingly attractive option for security professionals.
Useful Links: