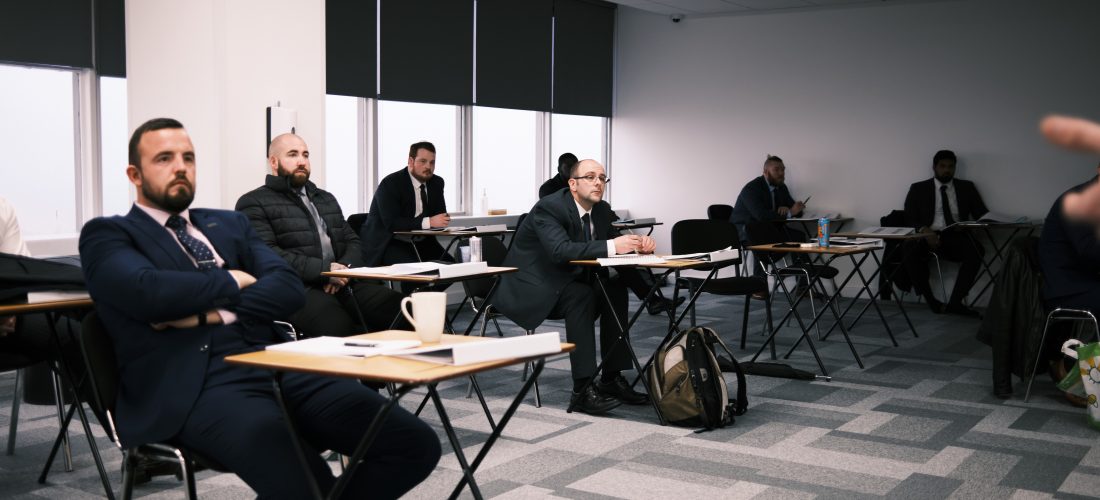 Posted by Support SEO Worls
A good close protection officer will conduct themselves with professionalism, remain alert at all times, and seek to pre-empt and address any situations that arise before they become hostile. However, these are skills that must be learned prior to entering the private security industry, to ensure you can protect your clients, as well as yourself.
If you're considering a career in private security, close protection training is essential, so you can learn these core skills and practice them in a controlled, supportive environment. But we understand it can be quite daunting to get started!
That's why we've compiled this list of common questions that people have about close protection training. Whether you want to begin working as a security operative, or you already work in the industry and are looking to level up your skills, we hope you will find this article helpful.
What is close protection training?
Close protection training teaches private security officers the skills they need to keep clients safe whilst travelling, attending events, or going about their business in public. It's also sometimes referred to as bodyguard training.
Close protection involves providing close-quarters physical security to your client, having constant awareness of your surroundings, and identifying potential threats. Politicians, athletes, celebrities, or journalists may require the services of close protection officers (CPOs) — along with anybody who feels they may be at risk of unwanted attention or violence.
Close protection training will help to prepare you, as a CPO, for any situation that may arise during a close protection job. It will empower you to identify risks, before responding to them safely and appropriately.
What's included in a Phoenix close protection training course?
At Phoenix, we are industry leaders in private security and have designed our close protection course to deliver expert insights to help you become an elite security professional.
Over a 16-day period, you will learn all the skills you need to deliver remarkable close protection to your clients, with realistic live operations that demonstrate how the skills should be applied in the field.
This course includes, but is not limited to:
Risk assessment
Situational awareness
Close-quarters protection of a client
Conflict management
Physical intervention
Unarmed Combat (Certified)
Advanced and Evasive Driving (Certified)
Firearms (Certified)
Level 3 First Aid Response
We also include 15 nights of luxury accommodation at a Ramada hotel, with free parking and a complimentary buffet breakfast in the price of your course. This means you can fully immerse yourself in the training, and practise your newfound skillset.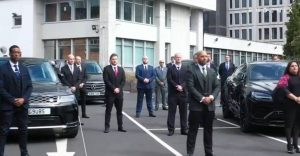 What qualifications will I gain from close protection training?
In order to begin working as a close protection officer in the UK, you must possess a Level 3 vocational security qualification. A close protection training course from Phoenix will provide you not only with your essential Level 3 in Close Protection, but a total of 11 internationally recognised qualifications. Not bad for a 16-day course!
These qualifications are:
SFJ Awards Level 3 Certificate For Working as a Close Protection Operative within the Private Security Industry
Phoenix Unarmed Combat
Phoenix Advanced Covert Surveillance
Phoenix Advanced Technical Measures
Phoenix Counter and Anti-Surveillance
Phoenix Advanced Private Investigation
Phoenix Evasive and Advanced Driving
Phoenix Firearms
HABC Level 3 Award in First Aid Response
HABC Level 3 Award in Emergency Paediatric First Aid
HABC Level 2 Award in Basic Life Support and Safe Use of an Automated External Defibrillator
Our close protection course is comprehensive, as you can see, and will provide you with the close protection skills and qualifications you will need. However, before beginning your employment as a CPO, you will also need to apply for a licence from the Security Industry Authority (SIA) in the UK.
You can apply for an SIA Licence online via GOV.UK.
Where can I find close protection training courses for free?
Unfortunately, it's rare to find organisations that offer close protection training courses for free. This is mainly due to the specialised nature of the skills that are taught, and the emphasis placed on safety and best practice. You should probably be wary of anybody who claims to offer industry-level close protection training for free.
But you may be able to secure funding to undertake our close protection training course. For instance, we are proud to accept Enhanced Learning Credits from both former and serving members of the armed forces, to support skills development and lifelong learning. If you're interested in using these credits, speak to your resettlement officer about how they can offer you further support.
Some employers may also be willing to fund your close protection training, if it is relevant to your job role or career development. Try speaking to your manager or HR department, to see if they have a budget for personal development or if you may be eligible for any continuous learning schemes that offer funding for courses like ours.
Do you offer close protection training for groups?
If you're an organisation that's actively recruiting for CPOs, or looking to upskill your current security staff, we can enrol groups to our close protection training course. Going through this 16-day course together can help to build a feeling of trust and camaraderie within your team, which will translate into their work.
We can accept group sizes between 5 and 20 onto our training course. Depending on the size, they may share the class with other learners, but we will always make sure that learners from the same organisation are on the same course.
If you'd like to book your team onto one of our training courses, feel free to submit a training enquiry, and a member of our team will get in touch to discuss the details.
Do you offer close protection training courses for women?
At this time, we do not offer women-only close protection courses. However, we have taken steps to ensure that our close protection training courses are as inclusive as possible. We welcome students of all kinds to enrol, regardless of their race, religion, gender identity, or sexual orientation.
Due to the physical and potentially dangerous nature of the course, we can only accept enrolment from adults who are eighteen years or older. To demonstrate the skills needed for your Level 3 Close Protection qualification, you will also need to be at a reasonable level of fitness. We are able to accommodate learners with disabilities, but we'd encourage you to mention any additional needs when making an enquiry about your training course.
At Phoenix, we are passionate about seeing more diversity in the close protection and security industries. If you would like to enquire about your specific needs, feel free to contact a member of our teaching team via our training enquiry form.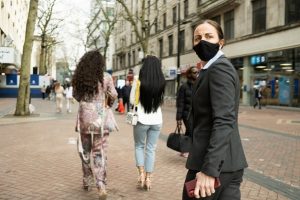 Can I do a close protection training refresher course?
As discussed above, our close protection training course is quite comprehensive, and may not be suitable for those who already work as CPOs and have their Level 3 Security qualification.
However, if you're looking to improve your close protection skills and knowledge, we also offer shorter courses that cover specific skills from our close protection training course in detail. Undertaking additional training can give you access to more exciting career opportunities — particularly if you're keen to work abroad.
If you'd like to build on your existing skillset, take a look at some of the other courses that we offer. All of our training is delivered by world-class experts with years of experience out in the field.
What is the best close protection course to do in the UK?
Although many organisations in the UK offer close protection training, we consider ours to be the most expert, comprehensive training programme to prepare you for the real-life scenarios you will face as a close protection officer or security professional.
Before booking your course, it's important that you ensure that you'll be awarded the correct qualifications, which are required by employers before you can begin to work in the field as a CPO. Our 16-day course will provide you not only with your essential Level 3 Close Protection certification, but 10 other internationally recognised qualifications to help you stand out to potential clients and employers.
We are also the only close protection course in the UK to offer live firearms training — a highly in-demand skill, particularly if you're keen to work abroad.
If you'd like your close protection training to be provided by a globally-recognised private security company with a reputation for excellence, feel free to submit a training enquiry and secure your place on our next available course.
Close protection training: Final thoughts
We hope that this article has helped you to feel a little more informed about close protection training, the qualifications you will need and everything that our 16-day comprehensive course has to offer. If you think you'd like to enrol onto the course, you can find more information on our close protection training page to see if it could be the right investment for you.
With a five-star rating on Trustpilot and hundreds of positive customer reviews for both our training and security services, we are confident in our ability to deliver training that will develop you into an elite security operative. You can also visit our YouTube channel to see videos of our close protection training in action.
To take the next steps in your security career, or to completely retrain and join an industry with opportunities for travel, adventure, and personal development, feel free to make an enquiry about any of our training courses.