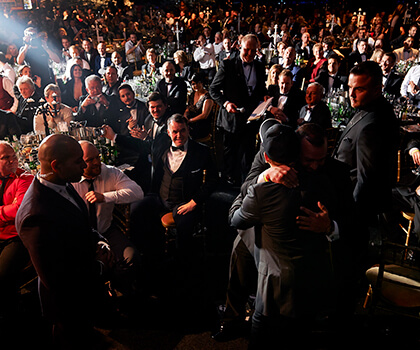 Posted by Support SEO Worls
What tasks does a Close Protection Operative carry out?
We'll keep this topic simple, as the actual answer can be quite complex. There are so many close protection roles, depending on experience and aptitude, as well as your particular organisation's available services, not to mention the exact requirements of your principal(s), and the day-to-day operations of your contract.
In the most basic sense, a Close Protection Operative (CPO) protects, obviously. Not necessarily just people though; it could be assets such as jewellery, cars, or property, or it could be spaces or access areas. It may even include physical information protection like specialist key-cards or other items and on-site data vaults.
The tasks of a CPO on any operation could be distilled into seven major task groups. We will explore these within this article, which we hope will give you, as a prospective CPO, a better insight into the role, tasks, duties, and responsibilities of a professional CPO.
1. Guarding & Protecting
It's important to distinguish the difference: guarding refers to static, often overt positions, like access points and control measures, such as gates or surveillance. Whereas protecting refers to mobile duties which oftentimes involve covert movements or camouflaged observation, like escorting a principal through crowds or low-profile areas and controlling assets, such as property or valuables.
Regardless of whether you are mobile or static, all CPO roles coordinate within a larger, often multi-layered structure, sometimes consisting of several teams. Irrespective of size, the close protection team members will always carry out different functions, to complete the operational objectives.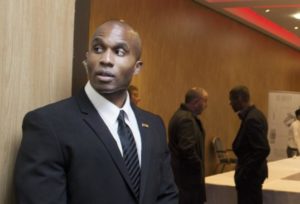 2. Reconnaissance
Often overlooked as an initial phase in operations, the 'reccy' team provides the essential intelligence for an operation, beyond what can be gathered through Open Source, and provide continuous information prior to other CPOs attending sites. 
Reliance on technology – due to Insider Threat – can get CPOs and principals killed or kidnapped. Learning to rely on the basic eyes, ears, talking to people, blending in, and briefing/updating team members in real-time is an underappreciated close protection skill and complete game-changer.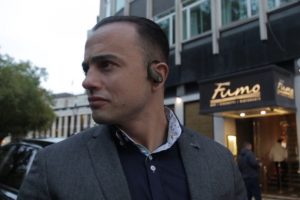 3. Surveillance
Being a geeky tech-guru may not immediately seem like someone fit for Close Protection, but there is definitely a market for their talents on any team. 
There are three main types of surveillance: surveillance, counter-surveillance, and anti-surveillance. 
All surveillance is covert when done properly, but sometimes it may be used overtly to disincentivise certain activities. Whether it's a camera that's clearly marked, or a team watching a residence from afar, surveillance plays an important role in Close Protection.
Counter-surveillance involves running interference such as jamming, 'hacking', and actively using decoys or additional cordons/layers of protection, with the goal to evade or confuse surveillance. 
Whereas anti-surveillance could involve literally blocking views or detaining persons of interest near suspicious, out of bound, and hot locations, or instead, using cyberspace to deny adversaries the opportunity to exploit your principals, thus preventing surveillance. 
Information is today's greatest currency, and your principals are most likely to either be physically attacked in transit or digitally attacked through cyberspace.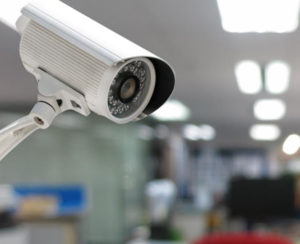 4. Driver & Chaperoning
Whether it's the glamour of sitting pretty behind the wheel of a Rolls Royce Phantom, or driving principals and their families around in less conspicuous vehicles or even doing the grocery run, CPOs fulfil the role of a chauffeur and butler when called upon. 
It's not all about muscles, scowling, and suiting up for the paparazzi, it can even be the mundane things. Even so, you'll be trained in defensive-offensive driving, escape and evasion tactics, and formation manoeuvring.
Alternatively, you may find yourself behind the wheel of a Principal Escort Service vehicle; usually armoured and tuned with performance specs, or driving a principal vehicle – just as high-end, but often considerably flashier. 
That being said, as we covered in Guarding & Protecting, you will still have access to a principal's house(s), vehicles, and most importantly to them – their children. It could be the school run or taking them to activities, and you would hold an intimate professional trust.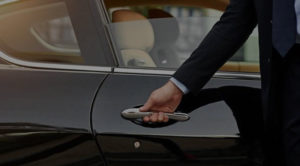 5. Team Leader
Called a leader, but more of a coordination role, the Team Leader role is about overseeing an operation, planning it, working as a go-between and point of contact for their organisation, the principal(s), and their team(s). 
Team Leaders have a hands-on yet also administrative skillset, allowing them to work in a hybrid fashion. They deliver briefings and debriefings and ensure their close protection team knows an operation inside and out. Their role is about leadership and management, rather than one or the other.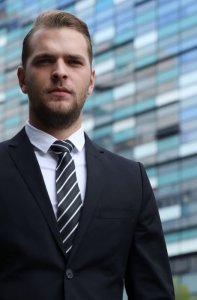 6. Principal Protection Officer
A highly coveted role, being the individual directly responsible for a principal's safety, carries great responsibility along with opportunity. 
Whilst you would gain the opportunity to become professionally close to a principal, as a Principal Protection Officer, you would also be required to act as their point of contact to the Team Leader at any given time. 
Essentially, you would live their life around them, whilst on the job, which is often a high-profile role, meaning increased risks and threats. 
Some principals like a friendly 'matey' active engagement with their Protection Officer, whilst others expect to keep a discreet distance.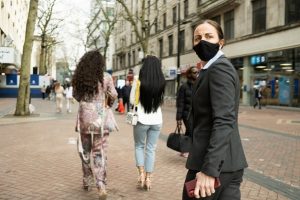 7. Medical
One of the most highly sought-after CPO roles is excellent and highly qualified field medics; whether this is from a paramedic background, hostile/trauma medic, or a disaster zone relief medic, a surgeon or a doctor. Having an expert medical CPO on your team goes a long way to allay the concerns of your principal(s). 
Medical CPOs will always accompany their principal(s) in transit and be on site within domestic or secure locations, fulfilling likely the most vital, albeit ordinarily passive, role within a CPO team.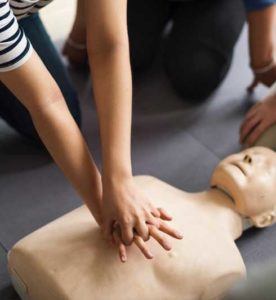 Specialist Skillsets
In the world of increasing threats and risk, it is prudent to evolve our close protection capabilities to contend with changing challenges. 
For instance, you can learn to interact with and against drone technology, or you could be looking to 'go hostile' and work within dangerous environments, where doing HEAT (Hostile Environment Awareness Training), Security Awareness Training, and advanced medical training with FREC, would be advantageous. Or you could be interested in taking a more administrative role by doing Team Management courses. 
The bottom line is, after you get your CPO licence, there are add-ons and higher courses you can use to expand your skillsets and thus make yourself even more marketable. 
Debrief
It is true that most CPOs will find a preference due to their aptitudes for a certain role or set of tasks, but others will also enjoy the generalist roles which can afford unique experiences such as continued proximity to a principal, the spotlight or red carpet, or exclusive high-security areas. 
Regardless of which CPO role you find yourself in, the team works together, and a well-executed close protection operation will give the appearance of smooth and flawless performance, of a small team, with the rest of the team unnoticed, and invisible.
A final thought is that it's worth pointing out that this article largely pertains to executive clientele, rather than private military organisations, as the kind of Close Protection roles will differ, depending on the operation, risks to the clientele, and their budget. 
In this article, we've breezed through the seven core task groups of the CPO, breaking each one down into the general roles, duties, and responsibilities of a CPO. 
The bottom line for all CPOs is that they can all step in at a moment's notice to fill or support another role – be it specialist or generalist – with a team ethos, a mind on the objective, and an eye on their arcs at all times.