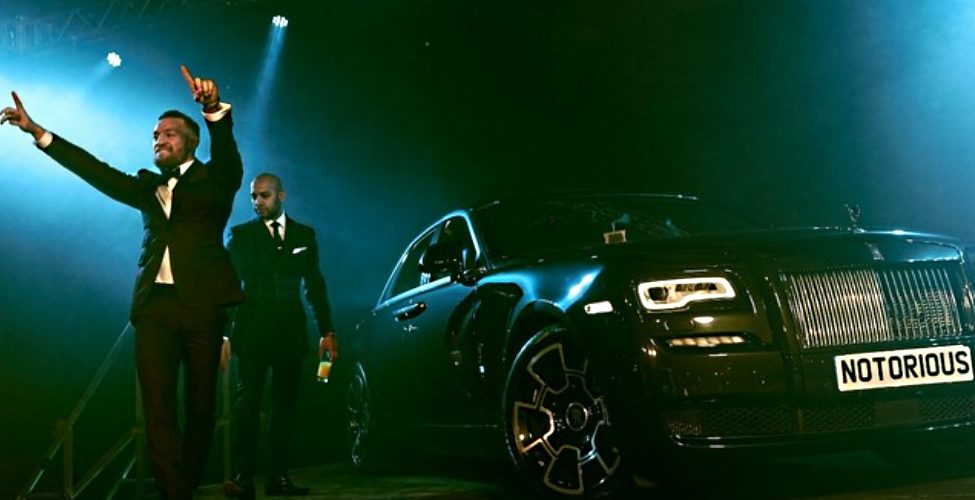 Conor McGregor has labelled himself as 'the King of Manchester' and said that his fight will Floyd Mayweather WILL happen.
The Phoenix Team were honoured to provide their Close Protection Services to Mr. McGregor, where he entertained a sold out crowd of 5,000 fans with an hour-long unscripted interview at EventCity on Saturday. Arriving a full black convoy of Phoenix's fleet of luxury vehicles, Mr. McGregor pulled up with the force and style associated with him.
The UFC superstar made an incredible entrance, arriving on stage in a Rolls-Royce, closely accompanied with our CEO Mr Guv Shergill, Mr. McGregor's PPO, before spending the next 60 minutes discussing his life and career.
The main topic of conversation was Mr. McGregor's potential showdown with pound-for-pound boxing king Mayweather, and McGregor insists that the fight will be taking place.
Upon the completion of his speech, the crowd erupted and the atmosphere was electric with members of the audience trying to engage with Mr. McGregor and even climb the stage. Through running their continual dynamic risk assessment, the team identified the threat before it became an issue to the principal and moved into place in a tight formation ready to begin extracting Mr. McGregor.