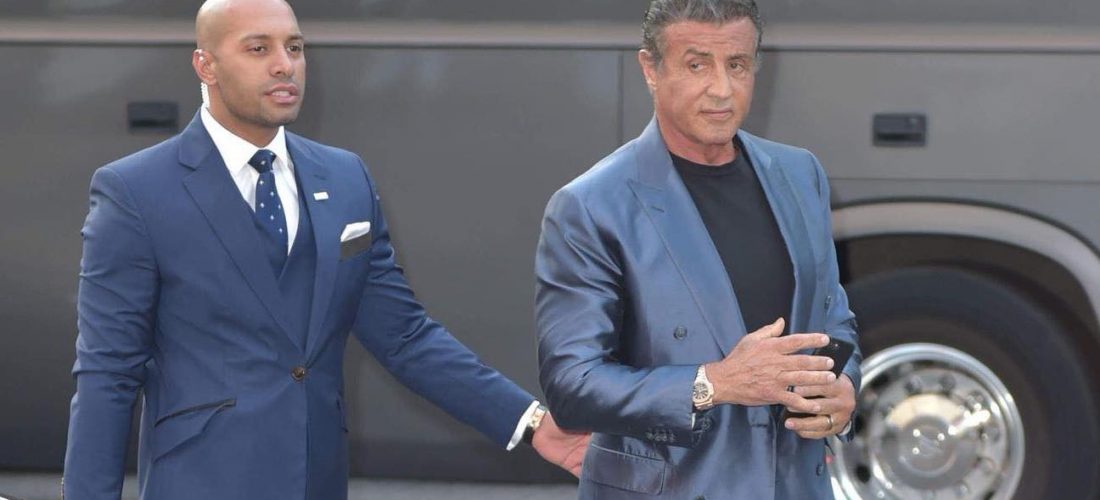 Working as a close protection officer (CPO) can be very rewarding, especially after an operation has been completed successfully or when the client has shown appreciation for your efforts. It takes a certain type of person to be able to handle the stresses and responsibilities of a CPO. However, many of these skills can be learned through relevant courses and government-approved qualifications.
If you're interested in becoming a CPO but don't know where to start, it can be difficult to take the first step. In this guide, we look at everything you need to know on the road to becoming a CPO, including what the job involves and the qualifications you'll need.
What is the purpose of close protection?
The sole aim of a close protection officer is to provide security to someone from any and all potential threats, protecting not only the individual but also their possessions, property and sometimes even close relatives. Whether it's a celebrity, politician, a wealthy business person that falls into the bracket of HNWI (high net worth individual) or UHNWI (ultra high net worth individual), or member of royalty, the same level of care must be applied for every client, with the primary purpose being to guarantee the safety of the person using the close protection services.
Without close protection services, a client may rely on their manager or a close friend for security, and while this might work to some extent, it doesn't provide the same level of safety, professionalism and rigorous organisation that you get with a CPO. Bodyguarding isn't something that can be done by someone lacking the necessary experience and qualifications as, in extreme circumstances, it can involve keeping the client safe from assault, harassment, theft, kidnapping and assassination.
Commonly known as bodyguards, CPOs are people who provide a skilled service to their clients. A CPO won't merely stand by the side of their client to scare off oncoming threats; they will need to be qualified in dynamic risk assessment and equipped with expert observation techniques, confidence, assertive speaking skills, streetwise common sense, reliable vision and hearing, and peak physical fitness.
It could also be necessary for the CPO to chauffeur the person they're protecting. In this situation, not only would they require a full driving licence, but they would also need to have passed an advanced driving course for circumstances where they might need to get the client away from danger, possibly in a crowded area.

How to get a close protection licence
In order to be approved for a close protection licence – also known as a Security Industry Authority (SIA) licence – you first need to complete training for a Level 3 Close Protection qualification. Once you receive this qualification, you will be able to fill out an SIA license application and await confirmation of your successful application. During the application process, the SIA will carry out the necessary background checks, ensuring that you're aged 18 or over and that you pass required checks around your identity and criminal record, as well as a Disclosure and Barring Service (DBS) check.
Upon completing your close protection training, your SIA licence will last three years and you will need to renew your licence before it expires in order to continue using it. This can be done four months prior to its expiration. A representative of the SIA may visit your workplace to check on your progress with your employer after you have earned your licence.
How to get into close protection
Prior to making your application for a close protection licence, there are a number of things you can do to enhance your credentials in preparation to seek employment as a CPO. Many CPOs enter the field following a period in the armed forces or as a police officer. However, if you're training to become a CPO without any previous experience in a similar line of work, there are other ways to improve your CV and boost your chances of employment.
For example, you can complete first aid training, as this is something that will be required during the application process for your close protection licence. As it's often a male-dominated environment, there's a demand for more female applicants, so being a woman could be an advantage if you're interested in becoming a bodyguard.
If you're looking to become a CPO in the future, you will boost your chances of finding work by passing your driving test and learning other languages, making you more useful abroad or working with clients that don't speak English. Physical fitness is also key, so you might decide to hire a personal trainer in order to reach the required standard.