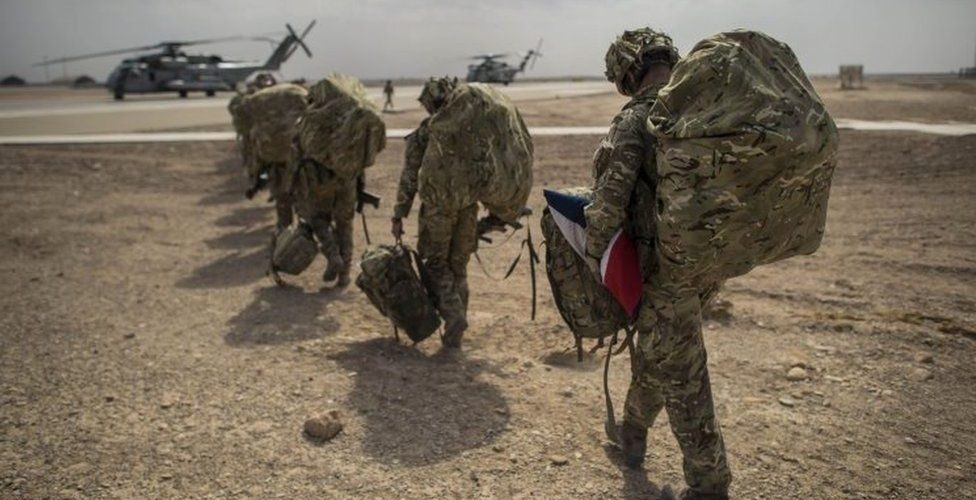 Serving in the military is an experience that often requires personal sacrifices but is also highly fulfilling. However, when the time comes to leave the military and re-enter civilian life, it can be daunting to figure out where to begin. Regardless of whether you're retiring after a long service in the armed forces or completing a shorter stint, this guide offers valuable information and resources to help ensure a seamless transition back into civilian life.
1. Familiarising Yourself with Veteran Benefits
As a military veteran, you are entitled to a variety of benefits and support mechanisms, including financial assistance, healthcare, and employment aid. The UK government's Armed Forces Covenant specifies the support available to veterans, such as the Armed Forces Pension Scheme, which grants retirement pensions to eligible personnel. Check out the Armed Forces Covenant for more information.
2. Exploring Employment Opportunities
One of the most significant hurdles veterans face upon leaving the military is securing employment. The UK government has implemented several initiatives to assist, including the Career Transition Partnership (CTP), which provides job search assistance, career counselling, and training opportunities. Additionally, several organisations help veterans find work, such as the Royal British Legion and SSAFA. If you're interested in pursuing a close protection course, consider the Phoenix Close Protection Course.
3. Adapting to Life as a Civilian
Having spent years in the military, adjusting to civilian life can be a process that requires time and patience. Many veterans encounter challenges such as rediscovering a sense of purpose, reestablishing connections with family and friends, and addressing physical or mental health concerns. Support is accessible through organisations like Combat Stress, a charity that offers specialised treatment for veterans grappling with mental health issues.
4. Cultivating Connections with Fellow Veterans
Maintaining contact with other veterans can play a crucial role in the transition process. The UK boasts a robust military community, with numerous organisations providing social and support services to veterans. Some of these include the Royal British Legion, Legion Scotland, and the Royal Naval Association.
5. Pursuing Higher Education or Vocational Training
Continuing your education or acquiring new skills through vocational training is an excellent way to boost your employability and adapt to civilian life. Many universities and training institutions offer programs and courses specifically designed for veterans. Utilise the resources provided by the Enhanced Learning Credits Administration Service (ELCAS), which offers financial support for higher education and vocational training for service leavers.
6. Exploring Entrepreneurship
If you're interested in starting your own business, there are numerous resources available to support veterans in entrepreneurship. Organisations such as X-Forces Enterprise and Help for Heroes offer funding, advice, and mentoring to veterans looking to launch their own businesses.
7. Accessing Housing Support
Securing housing can be another challenge faced by veterans. Programs like the Joint Service Housing Advice Office (JSHAO) offer guidance and information on housing options, and initiatives like the Veterans' Gateway can connect you with organisations that provide housing support.
8. Ensuring Physical and Mental Well-being
Taking care of your physical and mental health is crucial during the transition to civilian life. The National Health Service (NHS) offers priority treatment for veterans, and organisations like Veterans' Mental Health Transition, Intervention and Liaison Service (TILS) and Veterans' Mental Health Complex Treatment Service (CTS) provide specialised care for mental health concerns. Engage with fitness and sports activities to maintain physical well-being and consider joining veterans' sports clubs or participating in events organised by charities like Help for Heroes and Invictus Games.
9. Building a Support Network
Creating a solid support network is essential in easing the transition process. Reach out to family, friends, and former colleagues to help you navigate this new chapter in your life. Participate in local community events and consider joining clubs or groups that share your interests to forge new connections and friendships.
10. Financial Planning and Management
Transitioning to civilian life often entails a significant shift in financial circumstances. It's important to create a budget, plan for future expenses, and learn about tax obligations and other financial considerations. Organisations like the Money Advice Service and StepChange can offer guidance and support in managing your finances.
11. Navigating Legal Matters
As a veteran, you may need assistance with legal matters such as understanding your rights, accessing benefits, or resolving disputes. Several organisations, including the Royal British Legion, SSAFA, and Forces Law, provide legal advice and support to veterans.
12. Volunteering and Giving Back
Many veterans find a sense of purpose and fulfillment by giving back to their communities. Consider volunteering with organisations that support veterans or other causes you're passionate about. Volunteering can also provide valuable networking opportunities, help you develop new skills, and improve your well-being.
Conclusion
The journey from military service to civilian life can be challenging, but a wealth of resources exists to aid veterans in making this transition. By exploring financial support, employment opportunities, mental health assistance, and more, you can successfully navigate this process and embrace the exciting new opportunities that civilian life has to offer.
For additional information and resources on the subject, visit Veterans UK, The Royal British Legion, and SSAFA.