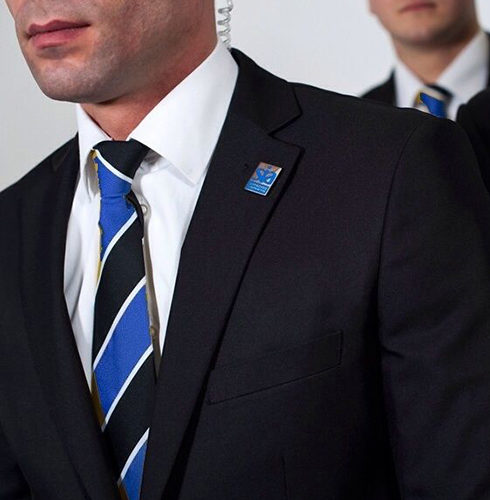 Introduction
Welcome to our detailed guide on how to navigate your Security Industry Authority (SIA) login. At Phoenix Group, we understand the significance of seamless access to your SIA account. Whether you're a seasoned security professional or just starting in the industry, this guide is designed to help you navigate the SIA login process with ease.
Step-by-Step SIA Login Process
Logging into your SIA account is a straightforward process. Here's a step-by-step guide:
Visit the official SIA website.
Locate and click on the 'Login' button, usually found at the top right corner of the homepage.
You will be redirected to the login page. Here, enter your registered email address in the first field.
Enter your password in the second field. Remember, passwords are case-sensitive.
Click on the 'Login' button to access your account.
Troubleshooting Common SIA Login Issues
Even with the best systems, login issues can occur. Here are some common problems and their solutions:
Forgotten Password: If you've forgotten your password, click on the 'Forgot Password' link on the login page. You'll be prompted to enter your registered email address. An email will be sent to you with instructions on how to reset your password.
Account Locked: After several unsuccessful login attempts, your account may be locked. This is a security measure to prevent unauthorised access. If this happens, you'll need to contact SIA directly to unlock your account.
Invalid Email Address: If you're seeing an 'Invalid Email Address' error, double-check your email for any typos. Your login email should be the one you used when registering with SIA.
About SIA
The Security Industry Authority (SIA) is the organisation responsible for regulating the private security industry in the UK. They are an independent body reporting to the Home Secretary, with duties that include the compulsory licensing of individuals undertaking designated activities within the private security industry.
The Importance of Continuous Professional Development
In the ever-evolving field of security, continuous professional development is crucial. Staying updated with the latest industry standards, regulations, and best practices can significantly enhance your career prospects and performance. Regular training and education can also ensure you're providing the best possible service in your role, whether you're a security guard, door supervisor, or close protection officer.
Conclusion
We hope this guide has made the SIA login process clearer for you. Remember, the SIA is there to support you in your security career, so don't hesitate to reach out to them if you're experiencing any issues. Stay tuned to our blog for more helpful guides and industry insights.