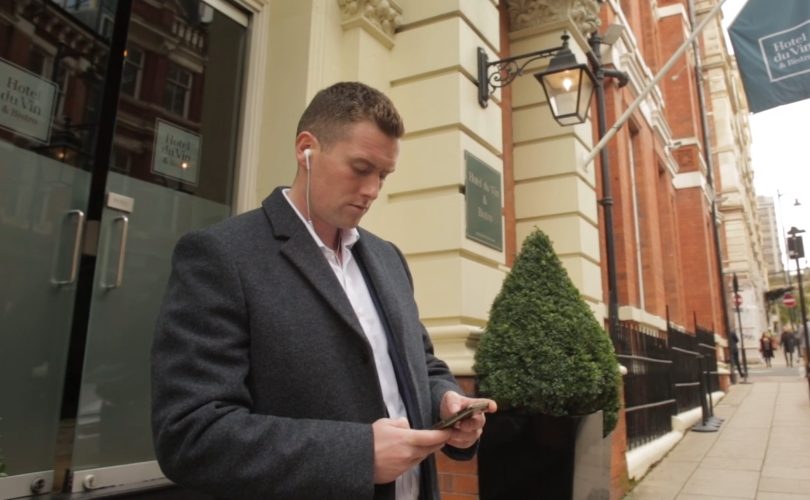 Close protection, also known as executive protection, is a critical service that provides security and protection to high-profile individuals, such as politicians, celebrities, and corporate executives, as well as other VIPs, in order to keep them safe from potential threats. Close protection operatives, also known as bodyguards, are responsible for the safety and security of their Principals (clients), and have to be able to adapt to the ever-changing security landscape. In recent years, technology has played a significant role in close protection operations in the UK, providing new tools and resources for close protection operatives to use in their work. Discover the innovative use of technology in UK close protection operations, and learn how it's boosting the effectiveness and efficiency of close protection agents in this article.
Surveillance and Threat Assessment
One of the most critical aspects of close protection is the surveillance and monitoring of potential threats. This can include monitoring social media for any potential threats, as well as using CCTV and other surveillance equipment to keep an eye on the individual being protected. With the rise of technology, close protection operatives now have access to a wide range of surveillance tools, such as drones, remote-controlled cameras, and thermal imaging cameras, which can provide a more comprehensive view of the area and help to identify potential threats. In addition, advances in facial recognition technology are making it easier for close protection operatives to identify potential threats and assess their level of risk.
Drones are booming in popularity due to their ability to enhance aerial surveillance. Equipped with cameras, they enable close protection agents to broaden their surveillance scope and detect potential threats that may be obscured from sight. Additionally, drones can conduct reconnaissance missions before a client's arrival at a location, gathering crucial information about the area's layout and potential hazards.
Thermal imaging cameras is another example of how technology is being utilised in close protection operations in the UK. These cameras can detect heat signatures, making it possible to identify individuals even in low light or obscured conditions. This can be particularly useful in the case of a security breach, as it allows close protection operatives to quickly locate and neutralise any potential threats.
Communication and Coordination
Another key aspect of close protection is communication and coordination between close protection operatives and other members of the security team. This can include communicating with other close protection operatives, as well as coordinating with law enforcement and other agencies. Technology is playing an increasingly important role in this area, with tools such as encrypted messaging, GPS tracking, and incident management software making it easier for close protection operatives to stay in touch and coordinate their efforts.
Encrypted messaging apps and other secure communication tools are essential for close protection operatives, as they allow them to share information and coordinate their efforts without risking the compromise of sensitive information. This is particularly important when working with high-profile individuals, as any security breaches could have serious consequences. Read our blog on using WhatsApp for close protection operations.
GPS tracking technology is a valuable tool for close protection operatives, as it allows them to monitor the location of their clients in real-time. This can be particularly useful in the event of an emergency, as it allows close protection operatives to quickly and efficiently respond to any incidents.
Close protection operatives in the UK are actively adopting incident management software to enhance security measures. The software enables real-time tracking and management of incidents, providing vital information on potential threats' locations and status. This information empowers close protection operatives to make informed decisions and respond to incidents swiftly, thereby adding an extra layer of security for the protected individual.
Training and Professional Development
Technology is also playing a key role in the training and professional development of close protection operatives in the UK. Online training courses and virtual simulations are making it easier for close protection operatives to stay up-to-date with the latest techniques and best practices. Virtual reality technology is actively enhancing training scenarios for close protection operatives by offering more realistic simulations. This equips them to effectively handle a diverse range of potential threats and respond to diverse incidents. Nothing beats proper realistic training however, as proudly undertaken on the Phoenix Close Protection Course.
Virtual reality training allows close protection operatives to experience realistic simulations of different security scenarios, such as terrorist attacks, kidnappings, and other high-risk situations. This allows them to practice their responses and to develop their skills in a safe and controlled environment, without the need for live ammunition or other dangerous equipment.
Online CPD and webinars, such as those provided by industry experts, are also becoming increasingly popular, as they allow close protection operatives to update their knowledge, share good practice, and learn useful information from anywhere and at any time. These courses cover a wide range of topics, including surveillance, threat assessment, and incident management, providing a comprehensive understanding of the close protection profession.
Conclusion
Technology is playing an increasingly important role in the field of close protection in the UK. From surveillance and monitoring to communication and coordination, technology is providing close protection operatives with new tools and resources that are helping to make their work more effective and efficient. This has helped to improve the overall security of VIPs, and we will see even more advanced tools and techniques being developed in the future, allowing close protection operatives to better protect those in their care.
The use of technology in close protection operations is not only making the work of close protection operatives more efficient, but also more effective. The use of surveillance drones, thermal imaging cameras, and incident management software, among others, are allowing close protection operatives to identify and neutralise potential threats more quickly.