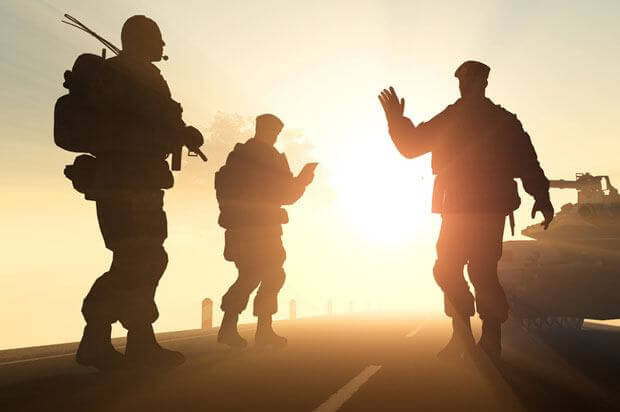 In the diverse tapestry of professional trajectories, few pathways offer such a seamless yet powerful transition as the shift from military service to close protection. The crucible of military experience, which forges individuals with a blend of discipline, teamwork, decision-making acumen, and resilience, equips veterans with a highly transferable skill set. In the United Kingdom, an increasing number of these veterans are embracing rewarding careers in close protection, capitalising on their unique competencies and transferring them into a field where they can create significant impact.
Decoding Close Protection in the UK Context
In the broad landscape of security services, close protection stands out as a specialised discipline dedicated to the safety of individuals, often high-profile figures such as celebrities, politicians, or influential business magnates. These individuals, due to their societal stature, wealth, profession, or location, may find themselves at risk of personal harm. Close protection involves a meticulously balanced combination of risk assessment, emergency response, security protocols, and physical intervention skills. The ethos and rigour of these tasks align closely with the military's values and training, offering a natural transition for veterans seeking to leverage their skills in a civilian capacity.
The Skill Bridge: From Military Service to Close Protection
Unparalleled Teamwork and Communication: Military service ingrains individuals with an enduring ethos of teamwork and leadership. This culture of collaboration and clear communication is vital in close protection, given the frequent need for coordination with various stakeholders, ranging from security personnel and law enforcement agencies to the protected individuals themselves.
Rigorous Risk and Threat Assessment: The strategic lens honed in military environments translates directly into the realm of close protection. Veterans are adept at identifying potential risks, strategising for multiple scenarios, and maintaining robust situational awareness, which are invaluable for anticipating and preventing security incidents.
Resilient Physical Fitness and Tactical Proficiency: The demanding physical conditioning, specialised tactical operations, and weapon handling training that are integral to military service also form the bedrock of close protection work. From executing protective manoeuvres to employing defensive tactics, veterans find their military expertise directly applicable.
Adaptability and Stress Management: A military career demands rapid adaptability and the ability to manage high-stress situations effectively. These skills dovetail perfectly with close protection's dynamic and unpredictable environment, where quick decision-making under pressure is crucial.
UK Specific Training and Licensing:
Despite the direct transferability of military skills to close protection, formal training and licensing are necessary to adapt these skills to a civilian context. In the UK, an aspiring close protection officer must obtain a Close Protection License from the Security Industry Authority (SIA). This involves completing a Close Protection Training course from an SIA-approved provider. This course covers areas such as surveillance awareness, UK-specific legislation, interpersonal skills, and close protection teamwork, culminating in an assessment. Successful completion allows for application to the SIA for a Close Protection License.
Conclusion: Embracing the New Frontier
The transition from military service to close protection isn't merely a change in job title—it's an opportunity for veterans to repurpose their military skills, to continue serving their communities, and to ensure the safety of individuals in a world that often teeters on unpredictability. This shift isn't without challenges, but with additional licensing and specific training, veterans can bridge the gap between their military past and a fulfilling career in close protection, underlining the strength, adaptability, and immense value of the skills they bring to the table.