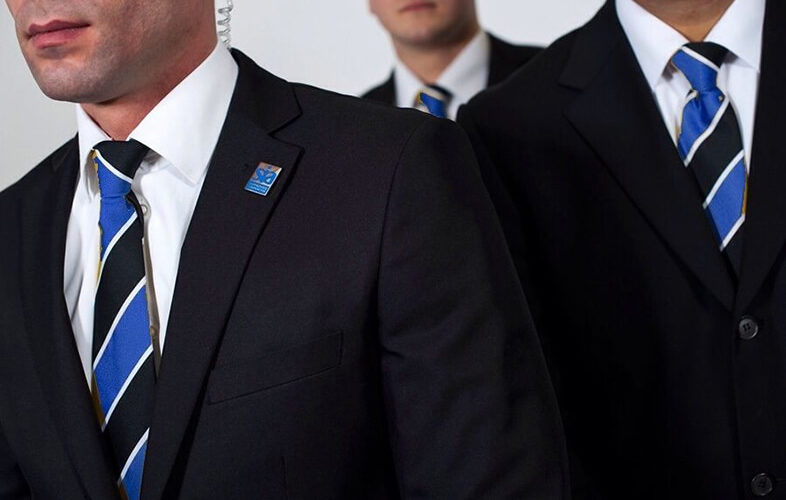 The Security Industry Authority (SIA) is changing the training requirements for individuals seeking a front line SIA licence. On the 1st of April 2021, the SIA will introduce updated qualifications for all sectors except close protection and vehicle immobilisation, and applicants for a door supervisor or security guard licence must possess a first-aid certificate. From 1 April 2022, the SIA will introduce updated close protection qualifications, and applicants will be required to hold one of the new qualifications or complete additional training before applying for a door supervisor or security guard licence – including renewals.
These changes are being made to ensure that those working in the private security industry are capable of keeping the public safe, adhering to new working practices, comprehending recent legal changes, and making the best use of new technology.
The SIA already requires close protection licence applicants to complete a first aid course before beginning their license-related training. From 1 April 2021, it will also require similar documentation from applicants for a door supervisor or security guard licence. Applicants must complete this section if they are applying for a licence for the first time or have not held a licence for that activity in more than three years.
From 1 October 2021, individuals will also be required to do so when renewing their licence. The qualification must be a certificate in Emergency First Aid at Work or an equivalent for door supervisors and security guards or First Aid at Work (FAW) for close protection operatives. Additionally, other alternative qualifications that adhere to the Health and Safety Executive's relevant guidance, such as First Aid Response (FAR), First Person on Scene (FPOS), and First Response Emergency Care (FREC) will be accepted by the SIA
Additional training for certain licensees is now required.
Before applying for or renewing a door supervisor or security guard licence, you must possess one of the following:
One of the new certifications that will be implemented in April 2021
One of the older license-linked credentials (so long as your licence hasn't expired for more than 3 years) and a 'top-up' credential
This is true for all types of applications, including renewals.
If you hold a licence as a door supervisor, you have the following options:
Attend a refresher course for door supervisors and renew your door supervisor licence.
Take the security guard refresher course and obtain a security guard licence.
In either case, you must have a qualification in Emergency First Aid at Work or an equivalent before enrolling in the top-up training.
With the new SIA Licence changes, you'll be able to save a life with some high-powered training delivered over a day or two. EFAW training will prepare you to deal with a variety of emergencies, including the following:
Tripping, slipping and falling
Difficulties with breathing
Heart complications
Injuries sustained during a fight
Suicide due to a drug or alcohol overdose
Scalds and burns
From 1 October 2021, applicants for a door supervisor or security guard licence must have either one of the new qualifications introduced on 1 April or one of the older licence-linked qualifications and a 'top-up' qualification. This applies to all applications, including renewals, submitted on or after 1 October. If an applicant submits their application before this deadline, they will not be required to complete additional training.
Additionally, the SIA has shifted critical training for all sectors to a 'common unit' that is required of all security operatives. This includes additional training on terrorism threat awareness and emergency response.
There is also new sector-specific content. For example, the close protection course now includes material on physical intervention, the door supervision course now involves how to use equipment like body-worn video recorders, the public space surveillance (CCTV) course includes material on CCTV operational procedures and the law. The security guarding course now includes personal safety material.
Finally, the SIA increased the proportion of practical elements in training to assist learners in reinforcing their knowledge. The practical assessments cover topics such as searching, resolving conflict, writing reports/statements and using communication devices.
Why are these modifications being implemented?
The SIA believes it is critical to ensure that individuals working in the private security industry are capable of:
Maintain public safety
Adhere to new work practices
Recognize recent legislative changes
Make good use of new technology to the fullest extent possible
However, there is still much more to learn in other areas as well. Along with first aid skills, the course includes more up-to-date guidance and training on the following topics:
Aptitude for communication
Management of incidents
Arrests of citizens
Protecting vulnerable individuals
Procedures for emergencies
Maintaining records
Best practices for Covid-19
Bear in mind that if you lack first aid training, you must obtain both the EFAW first aid course and your door supervisor or security guard qualification.
Is an SIA required to work at an event?
If you are working at an event (such as a concert or festival), you may be required to obtain an SIA licence, depending on your roles and responsibilities. Contact our team for advice.
When do you require an SIA licence?
For licenced establishments, if all of the following statements are true, you must obtain a door supervisor licence:
You maintain a physical presence to deter vandalism, theft, unauthorised access, and unruly conduct.
Your job entails licenced establishments.
You work during times when the premises are open to the public, when alcohol is served for consumption, or when regulated entertainment is offered on the premises.
A 'licenced premises' is a location that is permitted to sell alcoholic beverages and/or provide regulated entertainment (for example, live music or film screenings).
Acquire a licence, find employment, and earn a living.
The more talents you acquire, the more options you have for job advancement. This is true not only for security work but also for a wide variety of other jobs. Once you've obtained an EFAW qualification, it is yours to keep for three years. The good news is that your first aid certification is transferable to a wide variety of other businesses. For instance, if you work during the day on a construction site or in a warehouse and at night as a door supervisor, you are qualified in EFAW for both jobs.
Learn more about our sia training courses or make an enquiry today if you require our expert services.
Call us on 0800 124 4617
Email info@phoenixgroupplc.com