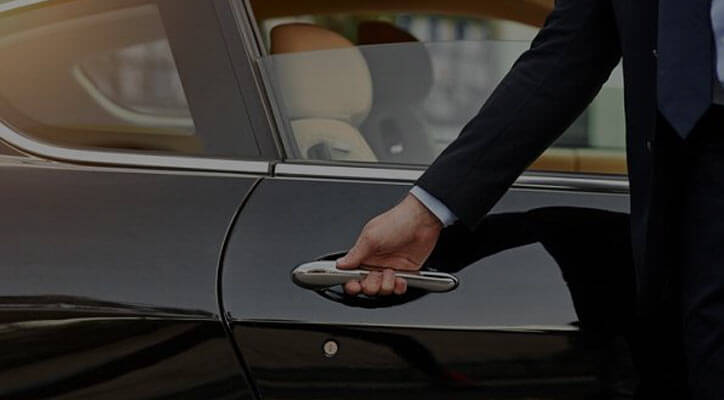 Interested in becoming a professional chauffeur?
People hire chauffeurs to take them to and from their destinations. It's up to the employer to decide what kind of vehicle they drive and what kind of activities they perform, but it might involve everything from transporting individuals or families in a private car, to driving groups of people to events in a V-Class people carrier or a stretch limo.
The Public Carriage Office oversees the requirements for obtaining a London chauffeur or private hire driver's licence (PCO). Transport for London (TfL) is in charge of the PCO. London's Mayor has entrusted TfL with the responsibility of implementing the Mayor's Transport Strategy and overseeing the city's transportation network.
The Private Hire Cars (London) Act 1998 was introduced in 1998 by the PCO to expand its mandate to include the licencing of drivers, vehicles, and Private Hire Operators.
London is open for business for drivers, provided they only accept bookings made through a registered operator. As a driver, you must have a PCO private hire driver's licence to operate.
A TFL licence must be issued to everyone who satisfies their criteria, as this is a legal requirement. Chauffeur job applicants are highly advised to take into consideration the existing number of licenced private hire drivers in London and thoroughly explore whether this is the best path for them.
A private hire driver's licence is a prerequisite for becoming a PCO-licensed chauffeur. Completing a private hire vehicle driver application pack is the initial step toward obtaining an official driver's licence.
How to get my chauffeur license?
In the chauffeur job description section, it will specify that you must have a license. Requirements for a private-hire driver's licence are as follows:
You must be at least 21 years old (at the time of application) and there is no upper age limit.
All EU citizens must have a valid driving licence from a member state of the European Economic Area (EEA) (at least three years old).
Having the legal status of a UK resident and employee is essential.
You must have a strong moral compass. A service supplier, such as GBGroup, will conduct an 'enhanced' criminal records check to verify this.
Medically, you must meet the DVLA Group 2 requirements, which means you must be able to pass a medical examination. Medical examination by someone who has access to your whole medical history is a common need in most circumstances.
Checks on criminal and driving records, as well as character requirements.
'You must be of good character,' declares TFL. An 'enhanced' criminal records check on your behalf demonstrates this to the hiring manager. Keeping your DBS certifications up to date is as simple as signing up for an online membership with the (DBS).
A test of your topographical skills
Since April 2006, the PCO has established several topographical testing centres for private hire drivers to demonstrate a range of route-finding skills, including map reading and route choosing, which are not required of London's Taxi drivers. You'll need to be proficient in the following areas of topography:
Knowledge of how to interpret a map, including its index and grid reference
Ability to discover and plan a route or routes (local) (within a local area of London chosen by the applicant)
An intermediate capacity to detect and arrange routes outside of one's immediate neighbourhood but yet within the boundaries of London
The basic topography of London, including the city's principal arterial highways and other areas outside of the city for example airports, towns, and cities.
Proof of topographical knowledge is required before you can get your driver's licence.
TfL topographical skills test qualifiers for previously licenced PHV drivers.
Drivers with valid London taxi licences – available throughout the city and its suburbs (eg Blue Badge Driver Guide)
Applicants having a suitable vocational certification were granted an exemption before 1 February 2020, however that exemption was abolished on that day. If you'd like to learn more, check TPH Notice 06-19.
In addition, a passport style photo is required. Find out more about what kind of photos TFL accepts in their 'Photo advice' section.
How to apply for a chauffeur license
You can begin the application process by enrolling online if you meet all of the requirements. To request an application pack, you can also contact TFL by phone at 0343 222 4444 or email tph.enquiries@tfl.gov.uk.
Here's how much the application will cost:
English language assessment (if applicable) £180 – £200
Topographical assessment (if applicable) £75.00
Medical Fee (set by your GP)
DBS disclosure application £56.85 (online) £58.85 (paper)
Licence application fee £124.00
Grant of licence fee £186.00
Post Office Check and Send £7.15
What can I do with my chauffeur license?
PCO-licensed private-hire operators can be contacted once you have earned a driver's licence. A PCO registered vehicle or a car from the operator's fleet would therefore be required. Your circumstances and preferences will play a major role in this decision. Even though owning a car gives you more freedom and possibilities, you may want to try out driving a fleet vehicle before investing in your car.
What skills do I need to become a chauffeur?
Chauffeur uniform: Depending on the employer, professional chauffeurs wear immaculate, spotless black uniforms. When it comes to chauffeur uniform etiquette, it's best to avoid anything that can draw attention away from the passenger and toward the chauffeur. Business etiquette dictates that professional drivers should not wear coloured ties, cummerbunds, handkerchiefs, etc.
Chauffeur driving: Chauffeurs are taught to plan routes that are safe and comfortable for their clients during their driving training. With a passenger in the car, chauffeurs practise defensive driving techniques. Drivers don't stop to eat, drink, or run errands while they're on the road.
Chauffeur insurance: If you working as an employee, this should be provided, but its important to check you are still covered. It is illegal to drive any vehicle on the road without motor insurance. Many risks go hand in hand with working as a chauffeur, particularly if you are self employed, so it is worth considering additional covers like:
If a client or member of the public gets injured or damages property as a result of your work and files a claim against you, this coverage will assist pay for legal fees and compensation.
In the event of a vehicle breakdown, breakdown insurance is meant to help you get back on the road or minimise the inconvenience to your guests.
Many chauffeurs now overlap onto security driving and provision of close protection services, so close protection training is another great career development route or benefit to have when becoming a chauffeur and working with close protection teams.