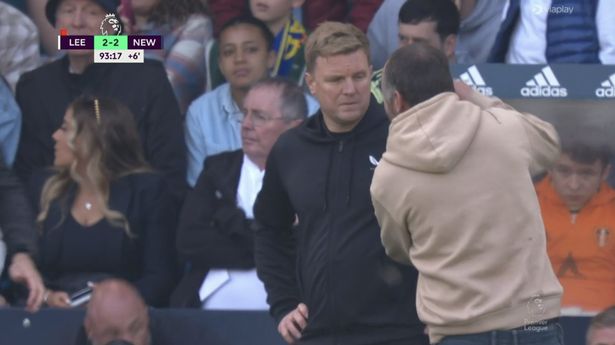 The importance of close protection in the football industry has come under the spotlight following a recent incident at a Premier League match. Newcastle United's manager, Eddie Howe, was assaulted by a Leeds United fan during a game, sparking discussions about football security measures and the role of close protection in football.
Immediate Repercussions and the Bigger Picture
The fan was subsequently arrested, charged with assault by West Yorkshire Police, and issued a lifetime ban from Leeds United. While these are significant punitive measures, they've also opened a wider conversation about the effectiveness of current football security measures and how such an incident could occur in the first place.
The Vital Role of Close Protection
In an era where football security threats can come in many forms, the role of close protection has never been more vital. The Eddie Howe incident serves as a stark reminder of the unpredictable nature of these threats and the need for comprehensive security solutions.
Adapting to New Threats
The close protection industry has always strived to evolve and adapt to new types of threats. However, the incident at the Leeds-Newcastle game highlights that security measures within football stadiums, including the presence of close protection officers, must also undergo continuous evaluation and improvement.
Wake Up Call for Football Clubs and Stadiums
The assault on a high-profile figure like a Premier League manager within the supposed safety of the technical area should serve as a wakeup call. Football clubs, stadiums, and the close protection industry must reassess their strategies to ensure the safety of all individuals involved in a match, from the players and managers to the spectators themselves.
Possible Solutions
With this incident bringing football security into sharp focus, it's essential to explore all possible solutions. This could mean increased physical security measures, such as more robust barriers or a greater presence of close protection officers. Additionally, clubs could look into advanced technology for better crowd control and quicker incident response times.
The Goal: Safe and Enjoyable Football Matches
Football matches should be safe and enjoyable events for everyone involved. However, this requires an environment where security threats are effectively mitigated. Close protection services play a crucial role in creating such an environment.
Looking to the Future
The Newcastle incident is a stark reminder of the need for a proactive approach to close protection in football. Anticipating potential threats and mitigating them before they can cause harm should be a key focus area for football clubs, stadium management, and security service providers.
Conclusion
In conclusion, the assault on Newcastle United's manager, Eddie Howe, underscores the evolving challenges in ensuring safety at football matches. It serves as a reminder of the essential role of close protection in football and the need for enhanced security measures. As we look to the future, it's clear that the role of the close protection industry will be pivotal in ensuring football remains a sport enjoyed by all, free from security threats.