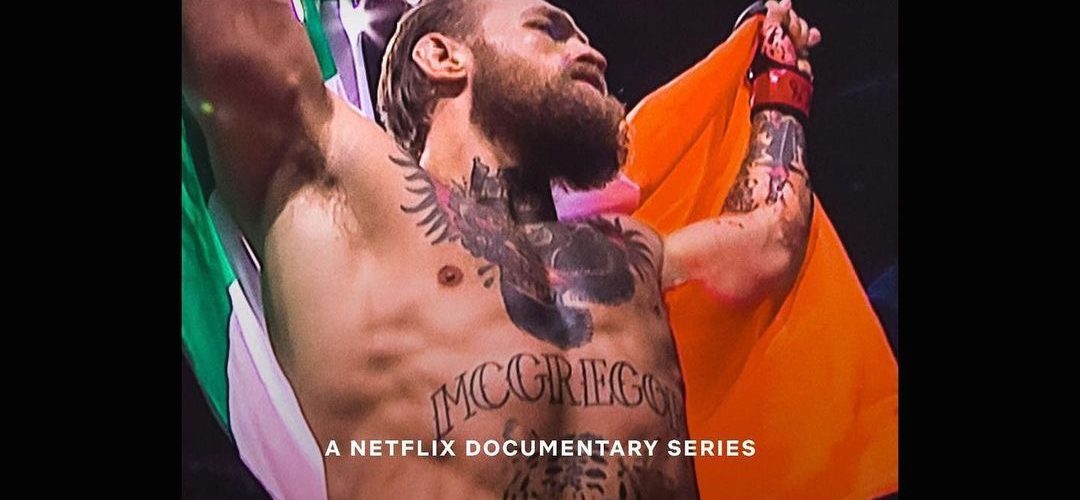 As one of the world's most celebrated athletes, Conor McGregor has always stood out with his indomitable spirit and unwavering dedication. Yet, it's the UFC star's resilience that takes center stage in his new Netflix docuseries, "McGregor Forever"​.
Launching on May 17, the unscripted series provides an intimate look into McGregor's life as he embarks on a challenging journey to bounce back from a tough 2021 loss​. The four-part docuseries, produced by the team at Religion of Sports, delves deep into McGregor's comeback efforts following a severe injury sustained during UFC 264 against Dustin Poirier in July 2021​.
Speaking about his recovery and the fear of the match ending his career, McGregor revealed, "I thought it was over as well — that's why I flipped into a different mode. Now, it was the adrenaline as well, and I know I would have calmed down, and part of me is thinking, 'Jesus, imagine it was just taken from me like that.' I would be a different person, and it was a bit scary, to be honest"​​.
Yet, in true McGregor fashion, the fighter refuses to be counted out. As he confidently states, "Like a stone, it's McGregor forever, and don't you forget it"​.
"McGregor Forever" is directed by Gotham Chopra, co-founder of Religion of Sports, who describes his collaboration with McGregor as fascinating and unique. As Chopra puts it, "Conor is unlike anyone I've ever collaborated with. As one of his trainers described him, he's an entirely unreasonable man. And for that reason, he's impossible not to watch and be fascinated by. Don't look away, because I guarantee you, you will definitely miss something inexplicably wild"​.
"McGregor Forever" is not just about one man's journey to reclaim his place in the ring. It's a testament to McGregor's spirit, his tenacity, and his unwavering commitment to his passion. It's a story of resilience, of reinvention, and, above all, of relentless determination. McGregor's journey is far from over. As he said when he posted the trailer on his Instagram, "The only place to hear my true story, which is just getting started!"​.
So, get ready to join Conor McGregor on this inspiring journey. Don't miss the premiere of "McGregor Forever" on Netflix on May 17, and remember, it's McGregor forever, and don't you forget it​​!