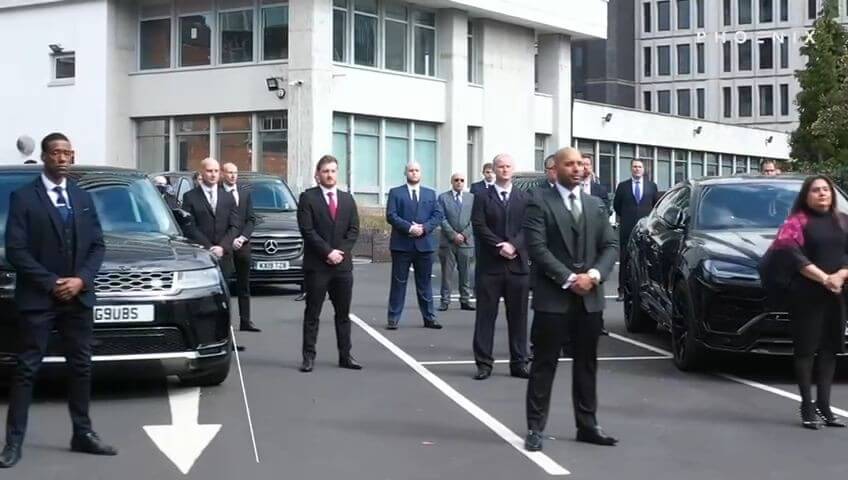 Posted by Support SEO Worls
Close protection training equips attendees of the course with the skills needed to become a close protection operative and work in the fast-paced environment of protection.
Not only will a close protection training course provide you with the essential skills and qualifications needed to work in close protection, but the skills can also be transferable to other career options.
Here we talk about other roles which can benefit from close protection experience.
Door supervisor
Responsible for the safety of customers and staff at hospitality venues, door supervisors need to have a similar skill set to those working as a close protection operative.
A decisive and quick-thinking manner is needed as a door supervisor should any conflict arise. It's important to remain vigilant and calm if you need to defuse any tense situations.
Our SIA approved door supervisor course prepares you for a variety of realistic situations, covering everything from search procedures to conflict management.
Surveillance
Being vigilant and knowing how to identify risk are essential skills to work as a surveillance operator.
With millions of CCTV cameras across the UK, there is a big employment opportunity in CCTV operating.
Similar to the door supervisor course, our CCTV training course is also SIA approved. Become a fully qualified CCTV operator and learn monitoring techniques and methods to track individuals.
Learn more about the CCTV course
Security guard
If you've got close protection experience, this can be a real benefit to working as a security guard. Monitoring CCTV is a large part of the job, along with searching individuals and being prepared to respond to alerts and deal with emergencies in a calm manner.
There are thousands of employment opportunities for security guards, from shopping centres to office blocks.
Phoenix Group offers SIA-approved security guard training, delivered first hand by those who work in the security industry.
Learn more about security guard training 
Armed forces
Many people who go to work in the close protection industry have a military background, but this is not vital.
However, there are skills from close protection which cross over with military roles and vice versa.
Working under pressure, having discipline, being physically fit and reacting quickly to situations are vital traits that will aid you in close protection or the military.
Private investigator
Private investigators work on a range of cases on behalf of a client to find out information. Some example cases may involve tracing missing persons or investigating businesses.
Working in the close protection sector teaches you to assess risk, work within the law, handle demanding or risky situations and remain observant. These are all crucial skills which can be transferred to working as a private investigator.
World-class close protection training
Phoenix Group offers world-leading close protection training which is approved by the SIA. Gain a recognised qualification and vital skills from experts working in the industry. With a mix of theory and practical, you'll be fully prepared for an exciting career in close protection.
Enquire today about our close protection course or contact us if you have any questions.