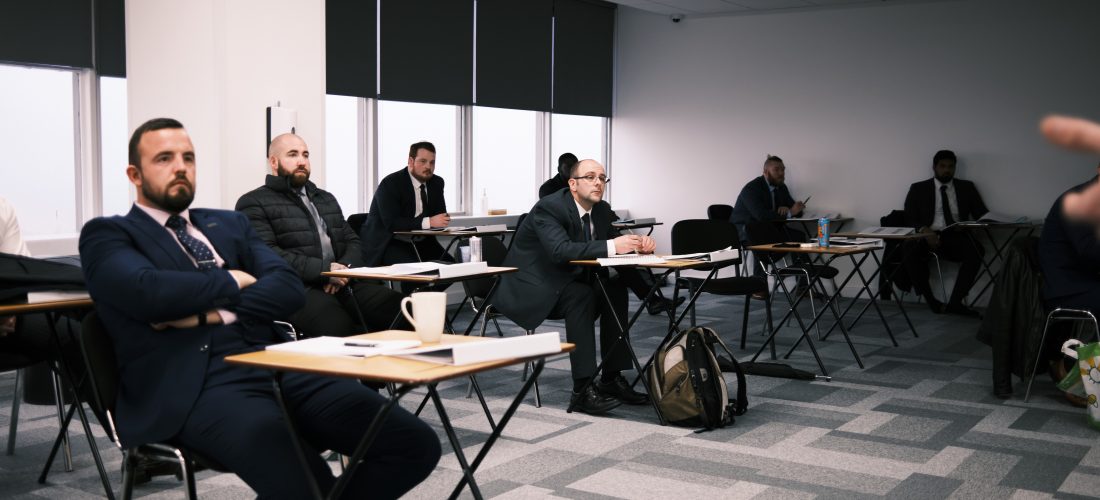 Posted by Support SEO Worls
Close protection training courses have a number of benefits and are the perfect way to kick start a career in close protection. Training courses can help refine past knowledge and develop new skills that are essential for success as a close protection operative. Training courses don't require any previous experience, however, they are suited to individuals who have past experience in the armed forces or police.
If you are looking for a career change or you're interested in learning more about how a close protection training course can benefit your development as a close protection operative, read on.
What is Close Protection?
Close protection is personal security that is typically customised to meet the needs of a specific client. The role of a close protection officer is to guard the client at all times and ensure their safety, this can be in a variety of situations from chauffeuring, residential security or keeping them safe in a crowd.
Perhaps one of the most overlooked elements of close protection is risk management, a process where every activity a client is involved in, is analysed beforehand to assess the potential risks and provide plans. A close protection officer needs to be dynamic as they are in charge of a variety of different responsibilities in demanding environments, therefore training is necessary to be able to succeed in the role.
How Do You Become a Close Protection Officer?
To become a close protection officer, you are required to obtain a Security Industry Authority (SIA) licence also referred to as a close protection licence. Before you can gain an SIA licence you'll need to complete a Level 3 Close Protection qualification.
Once you've achieved this qualification you can then apply for an SIA licence, as a part of this process the SIA will run a background check that covers criminal record, identity, age and a DBS check. After obtaining your SIA licence it will last 3 years, you'll need to renew your licence four months prior to its expiry date in order to keep using it.
What are the benefits of close protection training courses?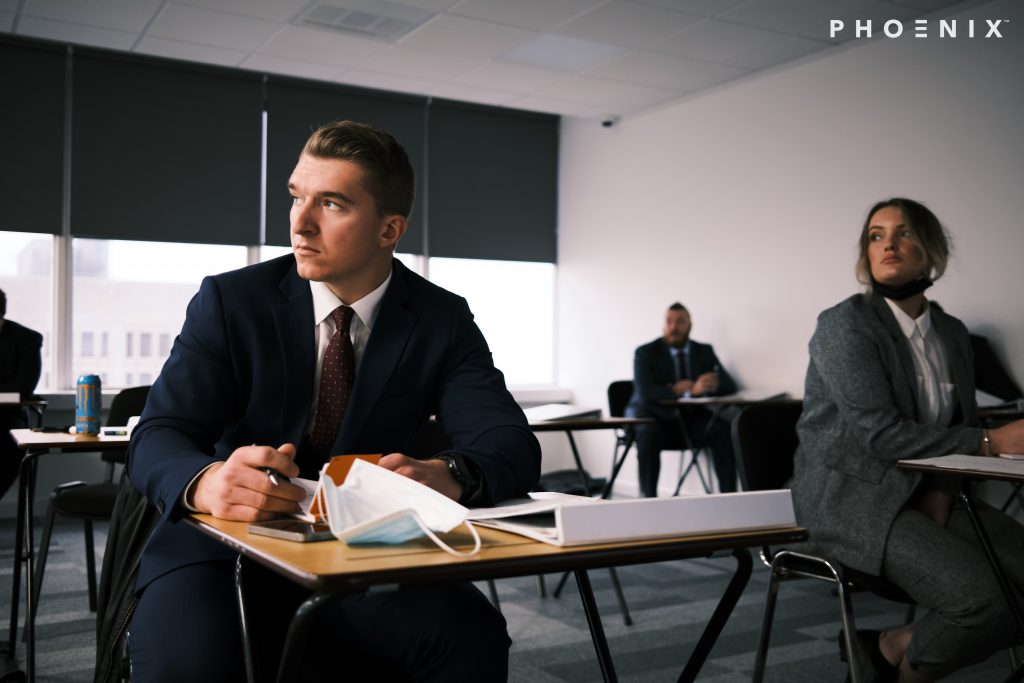 1. SIA Qualification
The number one benefit of close protection training is to gain an SIA qualification, as we've already mentioned it is a legal requirement to work as a close protection officer in the UK. Once you've obtained your level 3 SIA licence you'll be able to apply to close protection roles around the UK, opening a world of new opportunities.
On top of SIA qualification, our close protection courses offer 10 other globally recognised qualifications including firearms and advanced driving certification.
2. Learning from industry leaders
Another great benefit of close protection training is being able to learn from those who have already crafted a career in the industry.
Gaining experience from experts who have worked in a variety of demanding circumstances and with some of the world's top clients will provide you with a competitive edge on other close protection operatives in the world of work. Training with Phoenix Group this is exactly what you'll gain through learning directly from masters of the craft.
3. Gaining experience in a number of different disciplines
As we've already mentioned, close protection operatives need to be skilled in a variety of disciplines from evasive driving to firearms training. Mastering the wide range of skills needed to be successful in close protection can be challenging unless you have access to high-quality training. Phoenix Group offers a comprehensive training program that provides attendees with all the necessary skills they need to work from day one on the job.
4. Direct work experience with leading close protection providers
Learning in the classroom or in principle is a great way to cover the basics of close protection and provides you with the necessary knowledge that you'll need to put into practice. However, to gain a real understanding of the job you'll need hands-on experience executing what you know under pressure.
Getting direct practice through work experience in real-life situations is an invaluable part of close protection training. Hands-on experience will make the transition to professional roles smooth so you can stand out from your first day on the job.
5. Networking inside the industry
Often one of the most overlooked aspects of close protection training courses is the opportunity they provide attendees to meet other close protection professionals. The right training course should allow attendees to learn from industry professionals and at the same time build connections and network with them. Through being a stand out member of your class you'll be able to make a good impression with the training provider and potentially open the door to industry contacts.
Training courses are not only useful for networking with the training providers but also other attendees. Developing strong relationships with your peers can be extremely valuable, as your paths may cross whilst working in close protection.
Phoenix Groups training programs are delivered at the highest standard in the industry by close protection professionals who are always on the cutting edge. To learn more about our training view our close protection courses page or get in touch to discuss how they can help you break into the industry.