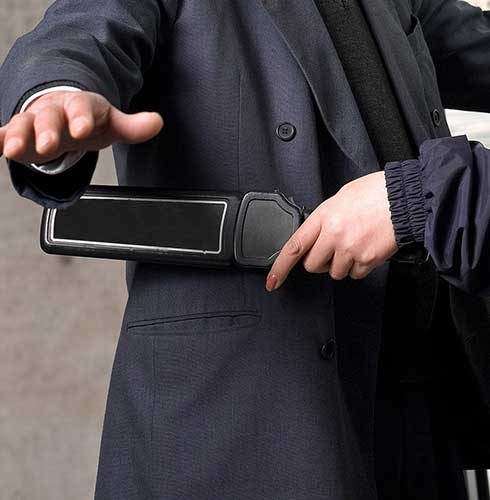 Posted by Support SEO Worls
Many people ask us what the difference between close protection and security guard is. While the term is often used interchangeably, there are significant differences between our Close Protection Course and our SIA Security Guard Course. We'll outline the two training programs, aiding you in your decision to train with Phoenix.
What is close protection?
Close protection often provides services to high-class clientele, such as politicians, royalty, famous business people, and celebrities. Unlike security guards, close protection officers are mainly used by higher-profile individuals, and a CPO would be hired personally by someone notable to avoid a potential attack. You can find out in more detail about what close protection entails here.
What is CP training and what does it include? 
Close protection training aims to include realistic and live operations, allowing you to be prepared for everything that could occur when operating as a close protection officer. This is why we use practical teaching techniques within our bodyguard training course to put you directly in the situation. We also provide theory-based classes to keep you fully engaged and knowledgeable about the role of a close protection officer. 
Your training takes place over the course of 16 days, with a range of different environments and situations to prepare you for real-life scenarios. We cover firearms training, unarmed combat training, and first aid training, with the aim to make you stand out to private security companies by teaching you beyond the industry standard.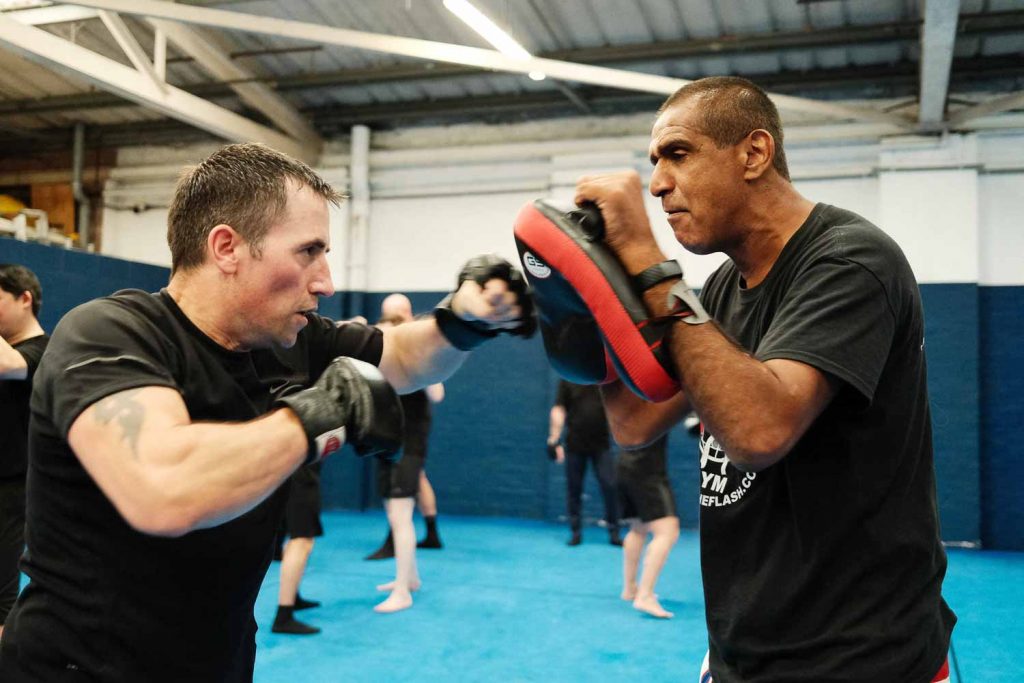 Firearms training 
Sometimes, you'll need to use a weapon while protecting your client. Our firearms training will guide you through safety handling drills, action drills and reload, principles of marksmanship, shooting from various positions, and accurate and effective targetting.
Unarmed combat training
When it's not suitable to use a firearm, it's important to learn how to manage conflict. This part of the course will take you through physical intervention, body cover and situation awareness, ground defence, and counter-attack, all while under multiple scenarios.
First aid training
Our close protection officers are trained to the Level 3 First Aid Response, taught to you by highly trained medical professionals. We also accept Enhanced Learning Credits from previous work such as individuals who are members of the armed forces.
The perfect candidate for becoming a CPO will have skills such as physical fitness, great eyesight, and hearing, and be able to handle high-stress levels. Your SIA licence will then last 3 years, and this will be renewed 4 months before expiring. 
What is a security guard?
Security guards, unlike close protection officers, are mainly used for larger protection settings such as events and meetings or building security within the retail or hotel industry rather than personal protection. As a security guard, you will need to undertake our SIA-approved Security Guard Course. 
What is security guard training and what does it include?
Our course, which meets the new SIA requirements from April 2021, is offered throughout major cities in the UK. The SIA security training takes place over the course of 6 days, covering different modules. 
In order to work as a Security Guard in retail stores, industrial sites, or corporate facilities such as offices, you must complete our training, which will thoroughly prepare you for a career in the security industry.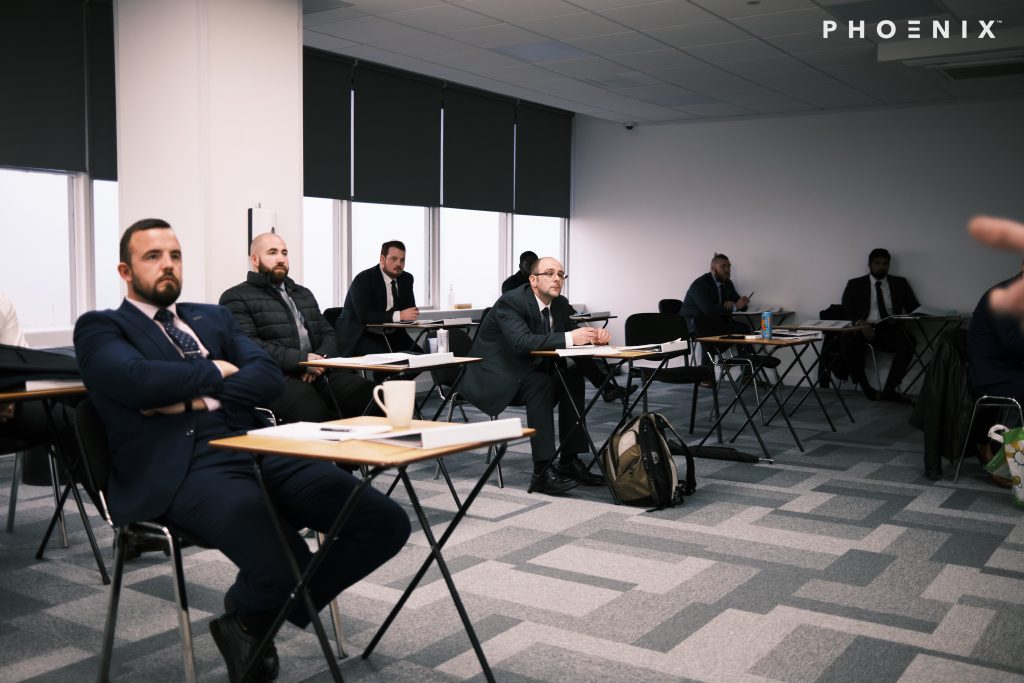 Level 2 SIA Approved (Certified)
You will learn from teachers who operate in the profession, covering topics such as search procedures, powers of arrest, recording incidents, crime scene preservation, conflict management, and physical intervention.
Level 3 Emergency First Aid at Work (Certified)
Be prepared for any situation, learning vital skills that may be needed to save an individual's life. We take you to level 3 emergency first aid, meaning you gain the knowledge that is crucial within the bodyguard industry.
Guaranteed employment opportunities with Phoenix
As you get trained by our industry-leading instructors with extensive security experience, you will become credible for employment opportunities within the security industry. You receive your results in a week, meaning there is a fast turnaround time from beginner to professional, with the most distinctive experience that goes further than the standard requirements.
Phoenix Group always provides training programs that are delivered to the highest quality, going above and beyond standard training to make sure you stand out to prospective employers. If you want to know more about our close protection and bodyguard training programs, get in touch today.