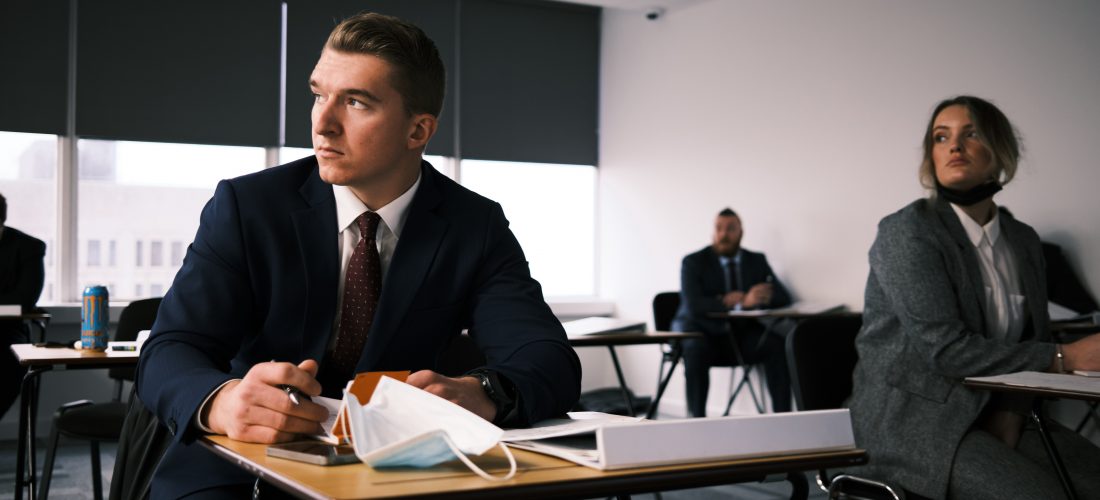 Posted by Support SEO Worls
Working in private security without an authorised SIA badge has been a legal requirement for over a decade, with it being deemed a criminal offence to work in the sector without one.
For those new to working in private security or those who have obtained their license over three years ago and will need to obtain a new one, there is a set process to follow to achieve your badge so you have the best chance at success.
Follow Phoenix's step-by-step guide to obtaining an SIA badge including the training and application process to be able to get to work in the private security sector of your choice as soon as possible with no delays or disruptions.
1. Check which type of SIA license you require
There are two overarching types of SIA badges that you can obtain, with the right one depending on which sector of work you plan to enter into, whether that's front-line or non-frontline. Frontline security deals with the public face-to-face, for example, in door supervision, whereas non-frontline security personnel are those that work behind the scenes, like running your own security company or managing security personnel.
2. Carry out the relevant training
Part of the criteria for obtaining an SIA license is to go through a training course using a licensed provider. This is used to show the SIA that you have the correct and relevant skills and knowledge to work in your chosen sector of private security.
You must choose a licensed training provider, like Phoenix's SIA security training, to gain this qualification. The government offer a free search tool for finding a licensed training provider so you can find the right offering for you that aligns with your career goals.
There are various types of training that you can carry out, before you apply for the relevant SIA badge, including:
Phoenix offer licensed SIA training programmes for all these qualifications and are able to support you throughout the entire application process to give you the best chance at being successful and kickstarting your private security career.
Once your training course is complete and you have passed the necessary assessments, your provider will notify the SIA that you have been successful and received your award. It's important that you don't waste your time and money applying for an SIA license before your training provider has been in touch with them, as your application will be rejected.
Your qualification, whether this is in Door Supervision, Close Protection or any other sector, needs to be received within three years of applying for your SIA badge, or you will need to redo the course. The same rule applies even if you are re-applying for an SIA badge that has expired.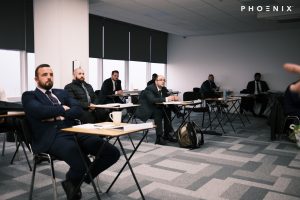 3. Make sure you will qualify for an SIA badge
SIA badges aren't free to apply for and coupled with your training course can end up costing you quite a lot of money overall. Because of this, it's best to make sure you hit all the criteria for qualifying before you consider submitting your application to the SIA.
The main criteria are:
Be over 18
Pass an identity-check
Pass a criminal record check
You are not guaranteed to fail if you have a criminal record. The success of your application depends on the type and severity of your offence, whether the offence(s) are relevant and how recent they are. You can use the SIA's free criminal record indicator tool to make sure you are eligible before paying the fee and going through training.
Have a license-linked qualification with an approved training provider
Have the right to work in the UK
Include a medical report where relevant
If you have experienced mental health problems and have been provided with recommendations by a medical professional such as taking medication, you should include a medical report and the SIA may require regular reports from a professional at least every 12 months.
Be able to fund the application process
Applications for an SIA badge are not free, whether your application is successful or not. The current fee is £190 and your badge lasts for three years once obtained. It is always worth checking as this can change and there can be discounts in place. If you are employed in a security sector already, check with your employer before applying or when renewing your license as they may be able to fund the fee on your behalf. Alternatively, if you are aged between 19 and 24, you can apply for government funding through the skills funding agency.
First Aid skills are in line with the HSE requirements
If you plan to work as a Door Supervisor or Security Guard you will also need to present a First Aid certificate.
4. Register for an SIA account
You'll need to register for an account on the SIA platform where you will submit all your information and complete your application.
5. Authenticate your documents
Before submitting your application, you will need to authenticate your documents, submit your virtual signature and capture your professional photo ID. The easiest way to do this is to head to your local Post Office with your license application reference number, which will help by doing all this for you with their SIA License Application service. You can find your local branch that offers this service using their branch finder tool and filter by the service you require.
6. Wait for your application decision
Once the Post Office has sent your documents off to the SIA on your behalf and you have completed your application online, you just have to wait to hear of their decision. A usual application can take as little as 25 days to hear back on your success, however, if there are circumstances like a criminal record to consider it can take up to six weeks.
7. Receive your badge in the post and get to work
You will be notified of your successful application or rejection through the post. If successful, your SIA badge will be disclosed. If unsuccessful, you will be given advice on why and informed of your options.
Once you have your badge, congratulations! You are now legally entitled to work in the private security sector and can either start applying for new roles or continue with your career.
Why book your SIA training with Phoenix?
Phoenix has advised been setting standards in the private security industry for decades, offering a variety of services that are tailored to each sector and client. We are part of the SIA's licensed and approved training programme, with all our instructors being experts in their field to provide you with superior training and guidance throughout. If you have any questions about our SIA training service or another option, get in touch with the team today.