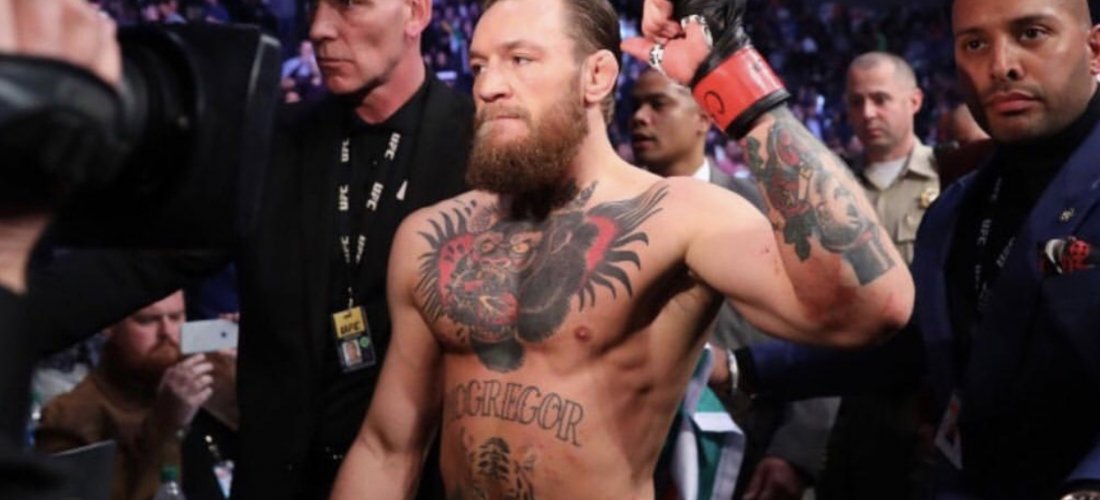 The Champ Never Left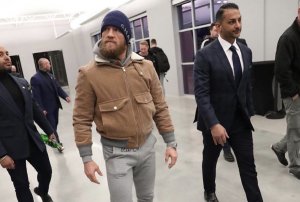 The Phoenix Team were honoured to continue proving their Client Management service for Mr McGregor and his family ahead of his emphatic victory at UFC 246.
Stepping back into the Octagon for the first time since October 2018, the atmosphere surrounding this fight was electric from start to finish. Security was high throughout this operation, as displayed in the picture to the right with the use of foot formations around our principal. In the lead up to the fight, our team provided our Close Protection Services to Mr McGregor, his family and his team during a number of his training sessions and press events where thousands turned out to greet him in the fight capital of the world. Providing our Client Management services, Phoenix were responsible for all transport arrangements for the UFC star, along with residence, residential security and obviously Close Protection.
Fight Night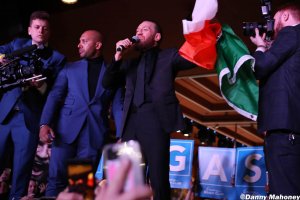 On the 18th January, we accompanied Mr McGregor to the T-Mobile arena in Las Vegas, for the sold out event, UFC 246. Ahead of the fight, Mr McGregor looked calm and collected. His composure lead to a truly incredible finish in just 40 seconds.
Upon exiting the octagon, the star was met by our CEO, Mr Guv Shergill who has been Mr McGregor's PPO over the many years that we have been blessed with providing our services to McGregor.
Following his victory, the team continued on their task accompanying the McGregor party to the official after party held at Encore Beach Club. In true McGregor fashion, he entertained the crowd of his fans whilst partying with his friends and family in celebration of victory. Congratulations from all of the team here Mr McGregor. We look forward to providing your executive protection for many more victories.